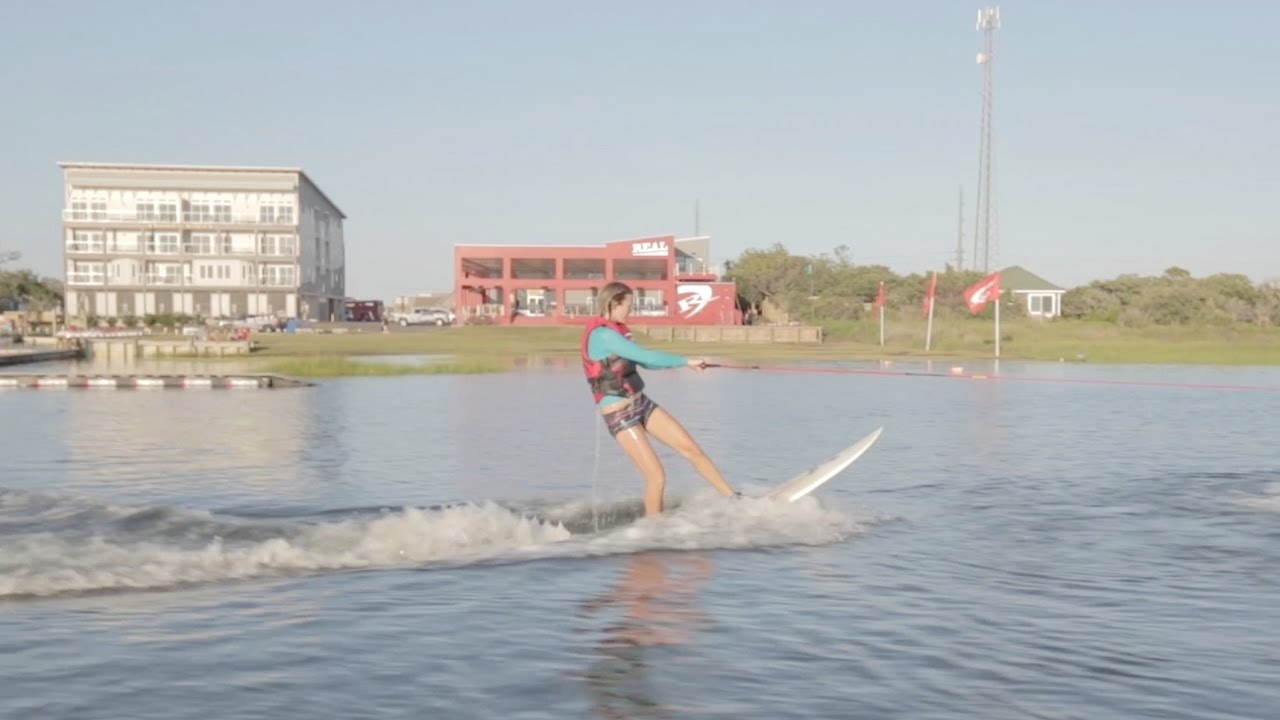 Evolution 2.0
Learn to kiteboard today with the award-winning Evolution instructional video. Shot on location at the REAL Lesson Center in Cape Hatteras, North Carolina.
Chapter One
Double Down
Double Down teaches fundamental skills to launch and land on your own, body drag, ride to your left and right and self rescue .
Launching & Landing, Low and Go, Body Dragging. Self Rescue
Chapter Two
Carve
In "Carve" we focus on getting up on the board, proper stance, we will work on heel and toeside turns, surface 180's and riding strapless.
Heelside and Toeside turns, Riding Strapless, Proper Stance
Chapter Three
Getting Litt
Getting Litt is all about riding powered. In this chapter we wil focus on assisted launching, speed control, kite positioning and assisted landings.
Speed Control, Assisted Launching & Landing, Kite Positioning
Chapter Four
Turn & Burn
In this chapter, you will learn how to put the kite and board together and get your first rides.
Changing Directions, Different Transition Methods, Carving Turns
Chapter Five
Life of a Kiter
Life of a Kiter, this chapter teaches important skills to survive as a kiter. From repairs, to board setup, you'l be stoked you watched this one.
Kite repair, Board repair, Kiteboarding essentials
Chapter Six
Holy Grail
This is is. The Holy Grail of your kiteboard progression. In this chapter we teach you how to ride upwind and start taking truly self sufficient sessions.
Riding Upwind, Landmarks, Proper Stance
Learn more about REAL Kiteboarding Lessons & Camps
We Make New Riders Every Day
REAL's comprehensive kiteboarding instructional programs began development in 1998 and have continued to evolve with the advancements in kiteboarding gear and instructional techniques. REAL is unmatched by any other kiteboarding training program in the world.